Did you know that any chemicals you put on your skin can be absorbed into your body? The frightening truth is that most skin care products contain caustic chemicals, harsh synthetics, and unhealthy oils. This includes parabens, propylene glycol, synthetic colors & fragrances, and mineral oil, to name a few.Furthermore, many of the registered chemicals used in body care products are not only toxic; they are also considered endocrine disruptors, which means they have the ability to negatively affect our hormonal balance. Read our Article What Not to Wear…On Your Skin
---
Reasons to Avoid Toxic Ingredients in Skin Care Products
They can be absorbed into the body and cause toxicity
Chemicals only create the illusion of healthy skin
Toxic chemicals and colors can cause skin irritations
Synthetic oils can prevent the skin from absorbing healthy nutrients
Many chemicals are petroleum based and carcinogenic
Xenoestrogens, such as parabens, can disrupt hormonal balance
Not all chemicals have been tested for safe use on humans
The skin is a porous membrane that has the ability to absorb chemicals that it comes in contact with. Transdermal toxicity is beginning to gain recognition to the point that the Governor of California, Arnold Schwarzenegger, has signed a bill SB 1379 that would create a state bio-monitoring program. The Governor stated: "There are literally thousands of chemicals being used in our everyday products in the United States in cleaning supplies, pesticides, cosmetics, and more. It's important to know more about how those chemicals are building up in our bodies or how they may be affecting our health." http://www.calepa.ca.gov/Legislation/2006/SB1379.pdf http://www.cdc.gov/exposurereport/
---
Chemicals and Xenoestrogens

Many of the chemicals used in body care products are not only toxic, they are also known as xenoestrogens. Xeno literally means foreign; therefore, xenoestrogens means foreign estrogens. There are approximately 100,000 registered chemicals for use in the United States and many of them have negative hormonal effects in addition to being toxic. These substances can increase the estrogen load in the liver, which over time, can compound symptoms of estrogen dominance.
These two informative articles discuss parabens found in breast tumors:
---
RegenaCell™ – A Formula for Younger Looking Skin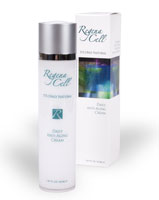 We feel it is important to offer health and beauty products that are as free from phytoestrogens and toxic ingredients as possible, and have created RegenaCell for just this reason. Most creams available on the market today contain toxic ingredients which you will NOT find in our RegenaCell™ Anti-Aging Cream.
RegenaCell is made without the use of synthetic chemicals, alcohols, or other harmful ingredients and fillers, and is free of parabens and other synthetic preservatives. RegenaCell Anti-Aging Cream contains a high concentration of vital nutrients, antioxidants, cell rejuvenators, and natural moisturizers. The ingredients used are of the highest quality, purity, and stability, with potencies that are rarely found in today's skin care products. The skin care treatment in this formula sets the stage for healthy, youthful new cell growth. Benefits of RegenaCell™
Promotes firm skin
Restores elasticity
Stimulates collagen
Botox alternative
Acts as an antioxidant
Diminishes the appearance of fine lines and wrinkles
Helps correct

sun damage

and skin discoloration
Smoothes, moisturizes, and softens
Protects and hydrates your skin
Reduces puffiness and dark circles under the eyes
Reduces capillary fragility
Reduces oxidation alternation in healthy cells which minimizes the signs of premature aging
You won't need another moisturizer, wrinkle cream, or anti-aging skin care product. RegenaCell's formula provides you with all the daily moisturizing, protection, anti-oxidation, and cell rejuvenation you need. RegenaCell™ is a natural skin care beauty product for both women and men. Excellent for dry skin care. Read more about the Science of RegenaCell and see our article on Combating Damage to Sun Exposed Skin.
---
Cosmetic Skin Solutions – The Science of Optimum Sun Defense

Standing by our promise to bring you high quality, effective products, we are excited to bring you a new line of skin care products by Cosmetic Skin Solutions. The mission at Cosmetic Skin Solutions is to improve the overall health and beauty of skin. Cosmetic Skin Solutions formulas are paraben free, not tested on animals, and are formulated to provide you with the highest quality, scientifically advanced and effective anti-aging ingredients.
Cosmetic Skin Solutions products:

Protect the skin from UVA/UVB rays
Prevent photo damage
Hydrate the skin
Erase signs of premature aging of the skin
Boost collagen production
Reduce free radical damage to the skin
The scientific research team at Cosmetic Skin Solutions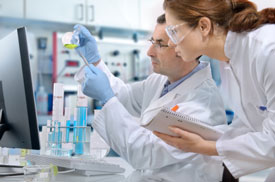 is committed to providing only the highest purity and quality
United States Pharmaceutical (USP) grade and clinically tested ingredients in their antioxidant serum and gel formulations. By using anti-aging technology, their unique topical Vitamin C and gel formulas can revitalize, protect, and help preserve the tone, texture, and appearance of your skin in a way never before possible.
The Cosmetic Skin Solutions line includes:
For Antioxidant Support and UV Protection:
For Hydration, Skin Lightening, and Resurfacing:
These products are suitable for those with aging, dry, oily, normal, mature, and sensitive skin types.


Cosmetic Skin Solutions skin care products are Paraben-Free with NO animal testing!
Leave a Reply
You must be logged in to post a comment.