Combat Damage to Sun Exposed Skin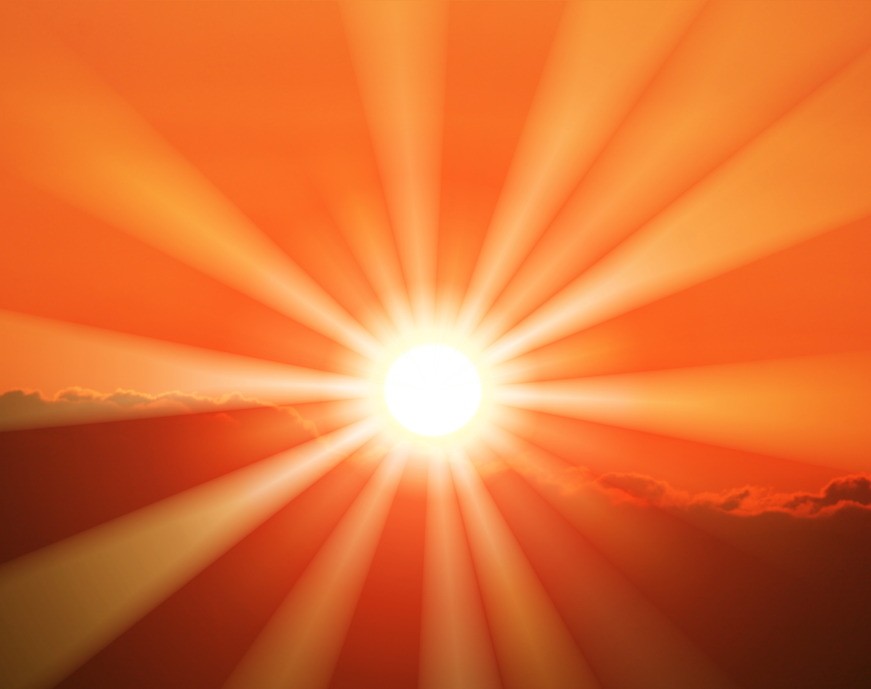 Sun
What Happens to Sun Exposed Skin Over Time?
Sun exposed skin damaged from ultraviolet light (UVA and UVB) accounts for 90% of the symptoms associated with photoaging. Photoaging refers to damage that is done to the skin from prolonged exposure to UV radiation. Most of the skin changes that occur as we get older are accelerated by sun exposure.
The sun's heat dehydrates areas of unprotected skin and depletes the skin's supply of natural lubricating oils. Therefore, overexposure to ultraviolet light can cause skin to become dry, thin, and wrinkled. Prolonged sun exposure can also lead to skin cancer and a host of other cellular skin changes caused by free radical damage.
UV Skin Damage in a Different Light
UV radiation is one of the major creators of free radicals. Free radicals are unstable oxygen molecules that have only one electron (making them unstable) instead of two. This process can damage cell function and alter genetic material. Antioxidants are known to be free radical scavengers that can help reduce damage caused by ultraviolet light.
Both UVA and UVB radiation can cause:
Skin damage including wrinkles
Lowered immunity against infection
Aging skin disorders and cancer
Collagen breakdown
Formation of free radicals
Interference with DNA repair
---
A Unique Anti-Aging, Anti-Wrinkle Cream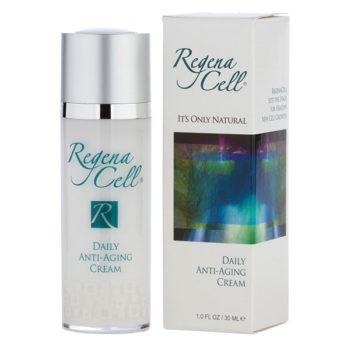 To help combat damage to sun exposed skin from UV radiation and other causes of skin aging, we offer our RegenaCell Daily Anti-Aging Cream. RegenaCell is a powerful natural anti-aging cream with a high concentration of vital nutrients, antioxidants, cell rejuvenators and natural moisturizers. The skin care treatment in this formula sets the stage for healthy, youthful new cell growth.
It can be used as a daily moisturizer by both women and men, eliminating the need for other moisturizers. It can be used on all skin types and is especially helpful for dry and sun damaged skin. RegenaCell can be applied under sunscreen products to help increase protection from prolonged exposure to ultraviolet light.
Helps correct sun damaged skin
Minimizes signs of premature aging
Smooths, moisturizes, and softens
Protects and hydrates your skin
Acts as an antioxidant
Promotes firm skin
Restores elasticity
Stimulates collagen
Botox alternative
Helps even skin tone
Helps diminish the appearance of fine lines and wrinkles
Reduces oxidation alternation in healthy cells
Reduces capillary fragility
---
RegenaCell and Sun Damaged Skin
RegenaCell contains many different beneficial antioxidants and nutrients to help protect against exposure to ultraviolet light, while helping to reduce the signs of sun damaged skin, such as fine lines, wrinkles, discoloration, and dryness.
UV Protective Antioxidants in RegenaCell:
DMAE – A potent cell membrane stabilizer
Vitamin C – Produces positive changes in sun-damaged skin
Vitamin E – Prevents skin from premature aging induced by UV radiation
L-Carnosine – Protects cellular DNA and chromosomes from oxidative damage
Alpha Lipoic Acid – A powerful antioxidant
Grape Seed Extract – Helps prevents premature aging induced by UV radiation
Hyaluronic Acid – Helps restore smoothness and elasticity of tissues
Other Important Skin Nutrients in RegenaCell:
Aloe Vera – Helps screen out radiation
NaPCA – A wonderful moisturizing agent
Vitamin A – Helps moisture to penetrate more easily
Panthenol – Supports rejuvenation and longevity
Lecithin – An important nutrient that repairs and maintains cell membranes
Chamomile Extract – Improves texture and reduces fine lines and wrinkles
Horsetail Extract – Helps to soften and smooth the skin
See the full list and description of Ingredients in RegenaCell.
---
Purity of RegenaCell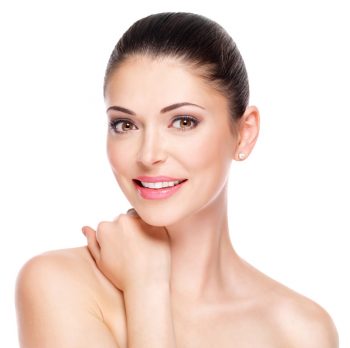 There are many products on store shelves today that contain ingredients that you would not want to put on your body. In fact, many of them are not even named, nor do they have to be.
Many of our customers are concerned about the harmful ingredients included in most skin care creams, particularly chemicals that are considered xenoestrogens. Xenoestrogens are synthetic chemicals, such as parabens, generally added to body care products that can mimic estrogen and bind to receptor sites. RegenaCell is paraben free and helps to combat damage to sun exposed skin without harmful ingredients.
You can learn more about these undesirable additive and preservatives in our article What Not to Wear – On Your Skin.
RegenaCell contains only beneficial, active ingredients without oils and other fillers that can clog pores or leave your skin feeling oily. Instead, your skin will feel soft and supple.
RegenaCell® is made WITHOUT:
Synthetic chemicals
Harmful ingredients
Xeno-estrogens
Parabens
Oils and fillers
For the beautiful, healthy skin you want, we suggest you use a natural sunscreen to help protect your skin, and RegenaCell to help combat any damage your skin does endure. To further keep your skin youthful be sure to drink plenty of water, don't smoke, and eat a healthy diet full of plant foods (fruits, vegetables, legumes, and whole grains). Your skin will thank you for it!
---
Other Topical Antioxidants
Copper Peptide Serum

Copper Peptide Serum combines copper peptides with a dual peptide enriched with a unique ceramide complex which creates essential biochemical mechanisms to revitalize the skin – giving it an ultimate anti-aging makeover!
Velvet B12 Peptide

Velvet B12 Peptide Gel is a velvety antioxidant gel containing a powerful peptide complex, Vitamins B3, B5, and B12, and Hyaluronic Acid to turn back the clock and reverse signs of aging.
B5 Intensive Creme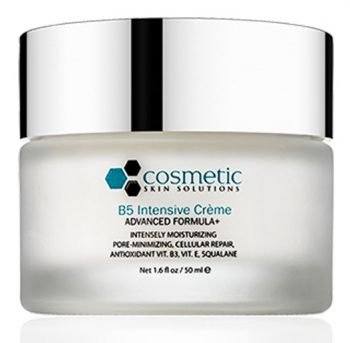 B5 Intensive Creme contains Vitamins B3, B5, and Vitamin E plus squalane to prevent UV damage, speed cellular metabolism and hydrate skin.
Vitamin C+E Serum

Vitamin C + E Serum is a highly advanced super antioxidant treatment which helps to prevent damage caused by free radicals, environmental pollutants, and UV radiation.
---