Almased Almond Vanilla Smoothie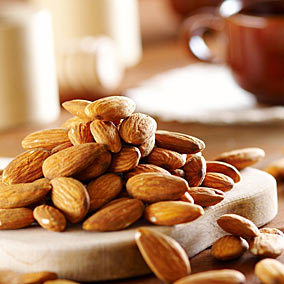 Almased Almond Vanilla Smoothie
Sometimes it's the simplest of flavors blended together that can tantalize your taste buds.  Almond milk blended with Almased offers a rich smooth taste and with a little added cinnamon and vanilla flavoring we found this smoothie to be quite delightful.  The best part is this diet friendly smoothie won't break the bank when it comes to counting calories.
Almond Vanilla Smoothie Recipe
1 Serving: 190 calories per serving when using 8 tbsp Almased [145 with 6 tbsp Almased / 235 with 10 tbsp Almased]
6-8 tbsp Almased*
4 oz water
4 oz almond milk (unsweetened)
½ tsp cinnamon
½ tsp vanilla extract
1 cup ice
Pour the water and the unsweetened almond milk into the blender.  Next add your own personal measured serving of Almased* (use the chart below). Add the cinnamon, vanilla extract and ice. Start blender on low speed then blend on high for 30 seconds.  Serve in chilled glass. Enjoy!
You may want to adjust quantities of all ingredients to accommodate more or less Almased.
---
Count Your Calories:
*Determine the correct amount of Almased powder for each shake, depending on your body height.

> 5'6"   Use 6 Tbsp Almased
5'6"– 6'0″   Use 8 Tbsp Almased
> 6'0″   Use 10 Tbsp Almased
---
The Almased Figure Plan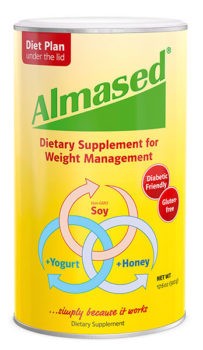 Almased
is an all-natural powder made from high-quality fermented soy, skim milk yogurt powder and enzyme-rich honey. We believe Almased is one of the best meal replacement products available. Made from the highest quality ingredients,
Almased
is non-GMO, gluten-free and contains no added sugars, preservatives, artificial flavors or fillers. It is clinically tested and can be used by nearly anyone, including people with diabetes. Whether you're trying to lose weight, balance your blood sugar or supplement your diet, Almased can help provide the balance you need to reach your goal.
---
Tags :
almased smoothie recipes
almond vanilla smoothie
smoothies