What is Almased? Almased in a Nutshell Video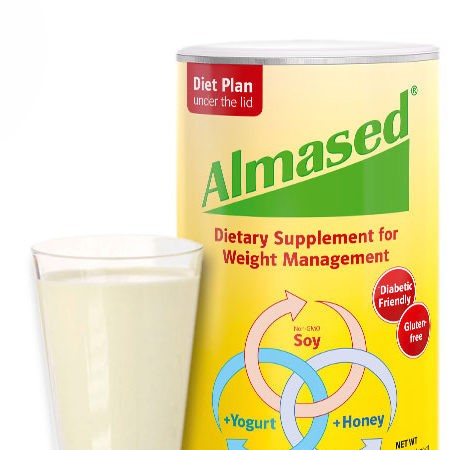 What makes Almased Unique?
Almased, is a powder made from the purest all-natural ingredients using a unique manufacturing process. It is made from Non-GMO soy protein, honey enzymes, and skim milk yogurt powder that complement each other through a fermentation process and work together in a synergistic way. When combined, these ingredients are more effective than if used individually – this is how Almased supplies the body with highly effective nutrients for the best possible metabolism.

Nutritionists Share Almased Benefits
Hello! This is Jamie Luu, RD, LDN and Silke Ullmann, MPH, RD, we're the nutritionists of Almased. In this video we'll share with you what is Almased and how you can use it to better your health such as supporting metabolism and helping you lose weight in a healthy and easy manner.
Almased in a Nutshell Video
Almased is backed by several clinical studies from universities in Germany and the United States. Unlike many nutritional formulas that refer to studies conducted with mixtures or pharmaceutical substances related to their product,  it is supported by clinical studies of the product itself. Our customers can trust in the research behind the product.
Additionally, the International Journal of Obesity reported the beneficial effects of Almased on overweight and obese individuals and further research reveals it can support healthy blood levels in people with diabetes, as well as improve the overall well-being of healthy individuals.
---
Tags :
almased facts video