Collagen Type 2 for Joint and Cartilage Health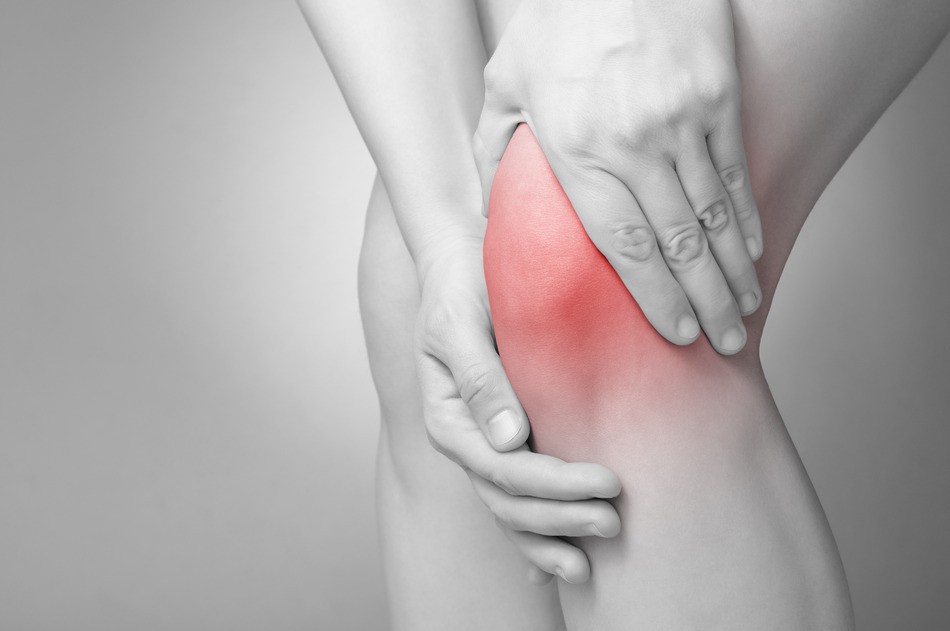 Popping knees or a bad back may be considered a normal part of getting old. Although these issues may be typical, their cause is often related to the reduction in the production of the primary building block—Collagen Type 2. Collagen Type 2 makes up 50% of cartilage protein, so it's easy to understand that when the levels of this type of collagen drop, cartilage is weakened or stops regenerating. The result is often the "creaks and squeaks" experienced in joints. Without adequate amounts of cartilage and the lubrication of hyaluronic acid, joints will eventually rub together and cause a variety of pain and inflammation issues.
Like Collagen Types 1 & 3, natural levels of Collagen Type 2 decrease with age. In addition, joints such as the knee can begin to suffer earlier in life by those who play sports or participate in regular, vigorous exercise due to the body not being able to keep up with the levels of collagen regeneration needed for recovery.
---
Benefits of Collagen Type 2 Supplements for Joint and Cartilage Health
Thankfully, science and nature have provided us with Collagen Type 2 supplements which can stimulate new and abundant collagen production and improve joint and cartilage health.* The most effective method for taking Collagen Type 2 is in an oral supplement which has been hydrolyzed (broken down into small particles called peptides) for maximum absorption.
The highest quality and concentrated source of Collagen Type 2 comes from chicken sternum, and can offer the following benefits for joint and cartilage health:
Collagen Type 2 Collagen from Chicken Sternum:
Has peptides that act as building blocks which trigger natural collagen production*
Contains chondroitin that may promote a healthy inflammation response, which blocks the enzyme that breaks down cartilage*
Contains hyaluronic acid which makes up the synovial fluid necessary to lubricate joints*
May redirect the immune response which targets cartilage breakdown*
Is specific to cartilage tissue reproduction, function, and maintenance*
Has virtually no side-effects and is highly tolerable by most individuals*
Is gluten-free, dairy free, non-GMO
Collagen Type 2 Supplements May:
Assist in the recovery of sports injuries*
Speed healing of cartilage after a broken nose*
Promote meniscus injury recovery (indicated by painful clicking or popping of the knee)*
Target the cause of a bulging disk*
Benefit those with autoimmune-related joint issues such as arthritis*
May support back, jaw, and joint health*
---
Difference Between Collagen Type 2 and Types 1 & 3
While Collagen Type 2 is found only in cartilage, Collagen Types 1 & 3 are found together in ligaments, bones and joints. Though there are 14 different types of collagen in the body, Collagen Type 2 makes up 10% of the total collagen. Yet, it's very important to joint health since it makes up 50% of cartilage protein. Without healthy, functioning joints, the quality of life quickly diminishes.
Collagen Type 2 contains chondroitin, hyaluronic acid, and the antioxidant proteoglycan which makes up the cartilage matrix glycoprotein (CMGP). This crucial protein actually reduces oxidative stress in the joints which is caused by cartilage-attacking enzymes.*
If you are also taking a Collagen Type 1 & 3 supplement, be sure to take it at a different time of day than Collagen Type 2 and don't take either with other types of protein. Taking collagen on an empty stomach or with a little juice will prevent your body from getting confused by the different proteins in food, and will ensure the collagen protein travels to cartilage effectively.
---
Suggested Collagen Type 2 Supplements
---
---
---
---
More JOINT HEALTH products.
---
Reference Links:
Tags :
Redd Remedies