What Not to Wear – On Your Skin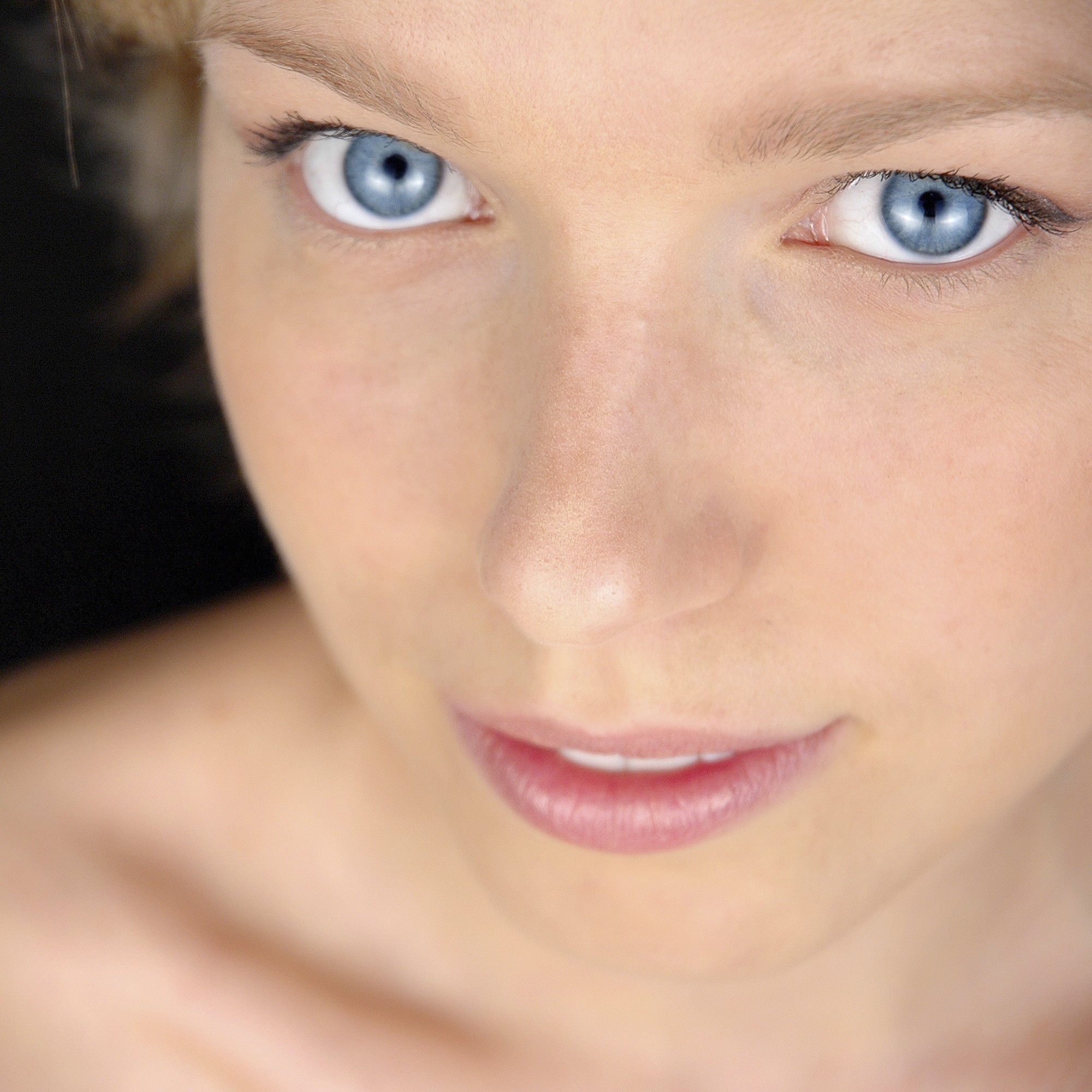 Don't Put Anything On Your Skin That You Don't Want in Your Body
Did you know that any chemicals you put on your skin can be absorbed into your body? The frightening truth is that most skin care products contain caustic chemicals, harsh synthetics, and unhealthy oils. This includes parabens, propylene glycol, synthetic colors & fragrances, and mineral oil, to name a few. These chemicals and oils are painstakingly designed to create the illusion of healthy skin, but it is just that – an illusion.
Furthermore, many of the registered chemicals used in body care products are not only toxic; they are also considered endocrine disruptors which means they have the ability to negatively affect our hormonal system.
---
Reasons to Avoid Toxic Ingredients in Skin Care Products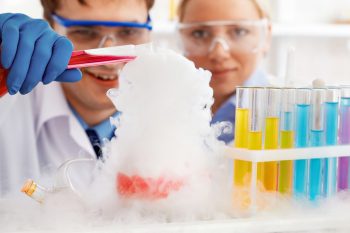 Sometimes, undesirable side-effects can occur with the use of over the counter personal care products and cosmetics containing chemicals. For example, skin allergies known as allergic dermatitis can occur. This type of allergy to skin products can be due to chemicals such as added fragrances and preservatives such as DEA, petrolatum, synthetic colors, sodium lauryl sulphate (SLS), imidazolidinyl urea, and alcohol.[clear]
Why Avoid Toxic Ingredients?
They can be absorbed into the body and cause toxicity
Chemicals only create the illusion of healthy skin
Toxic chemicals and colors can cause skin irritations
Synthetic oils can prevent the skin from absorbing healthy nutrients
Many chemicals are petroleum based and carcinogenic
Xenoestrogens, such as parabens, can disrupt hormonal balance
Not all chemicals have been tested for safe use on humans
Many of you may be surprised to learn that our government does not necessarily require prior health studies or pre-market testing for cosmetics and other personal care products before they are sold.
According to the FDA's Office of Cosmetics and Colors, "a cosmetic manufacturer may use almost any raw material as a cosmetic ingredient and market the product without an approval from FDA" (FDA 1999).
The Environmental Working Group (EWG) is a public "watchdog" in Washington, DC that specializes in environmental investigations relating to toxic substances. According to their computer assisted investigation, "there are many cosmetic and other personal care products that are sold in the United States containing chemicals which have never been tested for safety."
This same group (EWG) also claims that,"the toxicity of product ingredients is scrutinized almost exclusively by a self-policing industry safety committee, the Cosmetic Ingredient Review (CIR) panel. Because testing is voluntary and controlled by the manufacturers, many ingredients in cosmetics products are not safety tested at all."
The Environmental Working Group's analysis of industry and government sources showed that:

"Eighty-nine (89) percent of 10,500 ingredients used in personal care products have not been evaluated for safety by the CIR, the FDA, nor any other publicly accountable institution (FDA 2000, CIR 2003)."
---
Transdermal Toxicity and Xenoestrogens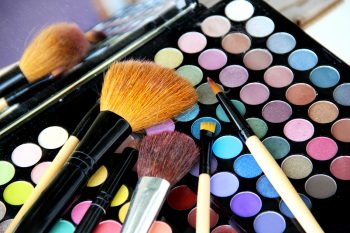 The skin is a porous membrane that has the ability to absorb chemicals after contact. Transdermal toxicity is beginning to gain recognition to the point that in 2006, the California governor, Arnold Schwarzenegger signed bill SB 1379 to create a state biomonitoring program.
The Governor stated, "There are literally thousands of chemicals being used in our everyday products in the United States in cleaning supplies, pesticides, cosmetics, and more. It's important to know more about how those chemicals are building up in our bodies or how they may be affecting our health."
The bill defines designated chemicals as, "those chemicals that are known to, or strongly suspected of, adversely impacting human health or development, based upon scientific, peer-reviewed animal, human, or in vitro studies."
Many of the chemicals concerning Governor Schwarzenegger are not only toxic, they are also known as xenoestrogens. Xeno literally means foreign; therefore, xenoestrogens means foreign estrogens. There are approximately 100,000 registered chemicals for use in the United States and some of them have hormonal effects in addition to toxic effects.
The synergistic effects of exposure to many xenoestrogens are well documented, but largely unknown. These substances can increase the estrogen load in the body over time, and are difficult to detoxify through the liver and compound symptoms of estrogen dominance.
Additionally, the FDA claims they do not have the financial means or time to regulate the cosmetic industry or the ingredients used in such formulations. Therefore, it is important that we educate ourselves in regard to the toxic chemicals being used in our body care products that are known to cause reactions from mild irritation to being carcinogenic.
When we are informed, we can make better choices when buying skin care items.
---
RegenaCell® – A Formula for Younger Looking Skin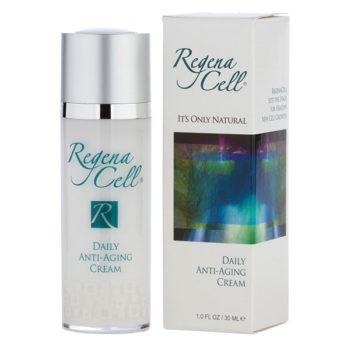 We feel it is important to offer health and beauty products that are as free from phytoestrogens and toxic ingredients as possible, and have created RegenaCell for just this reason. Most creams available on the market today contain toxic ingredients that you will NOT find in our RegenaCell Anti-Aging Cream.
RegenaCell is made without the use of synthetic chemicals, alcohols, or other harmful ingredients and fillers, and is free of parabens and other synthetic preservatives.
RegenaCell Anti-Aging Cream contains a high concentration of vital nutrients, antioxidants, cell rejuvenators, and natural moisturizers. The ingredients used are of the highest quality, purity, and stability, with potencies that are rarely found in today's skin care products.
The skin care treatment in this formula sets the stage for healthy, youthful new cell growth. RegenaCell's ingredients are designed to moisturize, hydrate, firm, stimulate collagen, restore elasticity, diminish fine lines and wrinkles, minimize signs of premature aging, and even skin tone.[clear]
Benefits of RegenaCell
Promotes firm skin
Restores elasticity
Stimulates collagen
Botox alternative
Acts as an antioxidant
Diminishes the appearance of fine lines and wrinkles
Helps correct sun damage and skin discoloration
Smoothes, moisturizes, and softens
Protects and hydrates your skin
Reduces puffiness and dark circles under the eyes
Reduces capillary fragility
Reduces oxidation alternation in healthy cells which minimizes the signs of premature aging
Paraben free, no synthetic chemicals
Concentrated Nutrition for your Skin
The key to RegenaCell's effectiveness is the unbelievably high concentration of ingredients, and use of the latest anti-aging technology and research. The nutrients provide an environment for healthy cells to flourish, allowing your skin to appear years younger than others your age.
RegenaCell is so packed full of nutrients, it is like a nutritional supplement for your skin. DMAE was made popular by Dr. Perricone. Hyaluronic Acid is a powerful moisturizer. Retinyl Palmitate is the natural form of retinol, or retin-A. Alpha Lipoic Acid is an extremely powerful anti-oxidant. L-Carnosine is a very effective cell rejuvenator rarely found in other formulas. These and other nutrient rich ingredients comprise this unique formula. This is the kind of product and types of ingredients that you want to wear on your skin.
"Most off-the-shelf skin care products are packaged with low potency for competitive pricing. You would probably have to visit a dermatologist to find concentrations as high as those in RegenaCell."
Ingredients
DMAE – A potent cell membrane stabilizer
Hyaluronic Acid – Helps restore smoothness and elasticity of tissues
Retinyl Palmitate (Vitamin A) – Helps moisture to penetrate more easily
Alpha Lipoic Acid (ALA) – A powerful antioxidant
L-Carnosine – Protects cellular DNA and chromosomes from oxidative damage
Vitamin C – Produces positive changes in sun-damaged skin
Vitamin E – Prevents skin from premature aging induced by UV radiation
Aloe Vera Gel – Helps screen out UV radiation
Panthenol (Vitamin B-5) – Supports rejuvenation and longevity
NaPCA – A wonderful moisturizing agent
Grape Seed Extract – Helps prevent premature aging induced by UV radiation
Lecithin – An important nutrient that helps repair and maintain cell membranes
Chamomile Extract – Improves texture and reduces fine lines and wrinkles
Horsetail Extract – Helps to soften and smooth the skin
See the full list of Ingredients.
Most off-the-shelf skin care products are packaged with low potency for competitive pricing. You would probably have to visit a dermatologist to find concentrations as high as those in RegenaCell.These ingredients are of the highest quality, purity, and stability, and in potencies that are rarely found in today's anti-aging, anti-wrinkle beauty products.
---
The Science Behind RegenaCell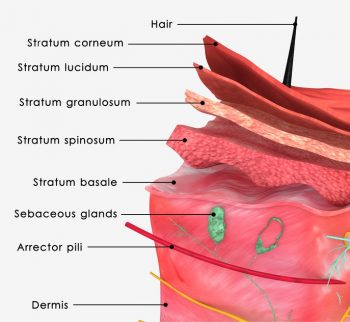 Your skin comprises between 15-20% of your total body weight. Each square inch has more than 38 million cells! Your skin is constantly regenerating. A cell is born in the lower layer of skin called the dermis. It migrates upwards for about two weeks and spends another two weeks in the epidermis, the outer layer, before it is shed.
RegenaCell Anti-Aging Cream is a revolutionary formula that is well absorbed through the surface of the epidermis deep into the dermal layers of the skin where most skin aging begins.
The liposome-like penetration is achieved through a natural emulsification process that allows the potent lipid and water-soluble nutrients to be deeply absorbed by the skin. RegenaCell penetrates deep below the skin surface as a skin treatment.
Premature aging occurs not only when the new cells are not exact replicates of the previous cells, but also when a poor cell rejuvenation environment hampers cell replication. There is an obvious need for products that will support the health/function of our skin and aid in the prevention of premature aging. RegenaCell Anti-Aging Cream has been formulated to be such a product.
---
RegenaCell Anti-Aging Cream is:
Ph correct at 5.5
Chirally correct
Hypoallergenic
Cruelty free
Without animal products or by-products
Designed to not clog pores
Made to never feel heavy on the skin
Leaves a natural glow, not an oil slick
We encourage you to compare our ingredients to your existing products. Only a small percentage of these nutrients are in the off-the-shelf skin products available to consumers. The reason? Cost considerations discourage the use of these costlier ingredients while encouraging the use of cheaper but ineffective ingredients.
Without regard to cost considerations, RegenaCell Anti-Aging Cream is an anti-aging, anti-wrinkle cream with higher levels of these important nutrients, and more. In addition, it includes Carnosine, which has the remarkable ability to rejuvenate cells
---
References
Toxicology Report Summary on Chemicals Used as Preservatives