Summer Skin That Glows … Naturally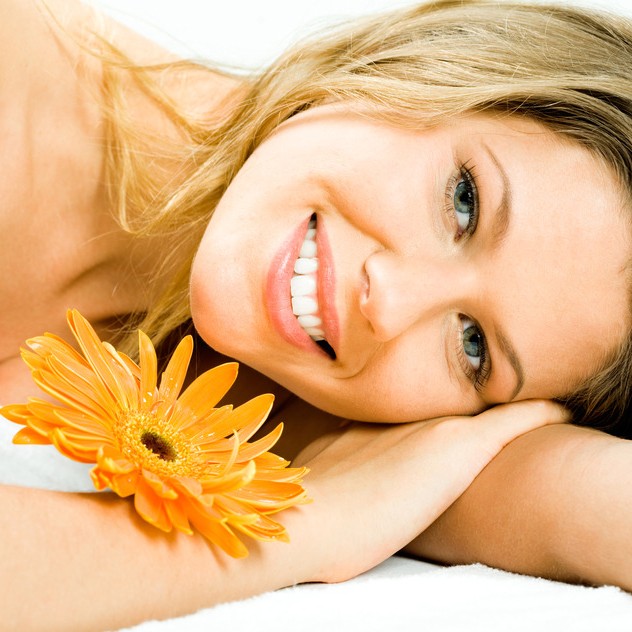 Radiant Summer Skin, the Healthy Way
The warm summer months encourage us to show a little skin, and we all want that vibrant summer glow, right? Healthy skin is a reflection of a healthy person. What you put in and on your body directly affects the radiance, tone, and condition of your skin. So, if you want to achieve summer skin that glows naturally without frying or drying your skin, read on!
Diet and Lifestyle
You've heard it before: A balanced diet does the body good. But did you know that a nutrient poor diet can actually deplete the body, including the skin? The skin requires abundant vitamins, minerals, antioxidants, and other nutrients to look its best. Diets low in nutrient dense foods and high in processed foods like sugar and fried fats can actually make your completion worse, and of course, they're not going to make you feel very well, either. On the other hand, eating nutrient rich foods that contain vitamins and minerals, antioxidants and healthy fats and proteins will help to keep your skin radiant and supple, and have the additional bonus of making you feel great!
Nutrients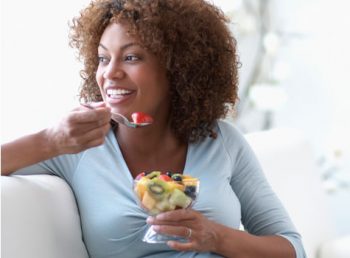 Antioxidants! Foods high in antioxidants help to protect your skin from free radical damage caused by the sun, and by damaged and/or processed foods. Excellent sources of antioxidants include:
Deep purple and red colored foods like berries and other brightly colored fruits
Dark green foods like kale, chard, and broccoli
Red kidney beans
Green tea, Red Bush (Rooibos) tea
Omega 3 Fatty Acids Diets rich in omega-3 fats like those found in fish or fish oil help to keep cell membranes healthy, and also helps reduce inflammation, both internally and on the skin. Foods high in omega-3 fats include:
Fatty fish like salmon, anchovies, and sardines
Walnuts, flax, and hemp seeds
Vitamin A is an excellent antioxidant, and also promotes tissue repair and moist, supple skin.
Vitamin E is also a great antioxidant source, and can be consumed internally by taking in foods and supplements. Vitamin E may also be applied topically in the form of Vitamin E oil or an antioxidant serum. Food sources of Vitamin E include:
Sunflower seeds
Almonds
Olives
Leafy greens
Vitamin C helps promote the body's own production of collagen, the substance responsible for giving our skin elasticity. When collagen levels decline, skin begins to wrinkle and sag. Further, Vitamin C can help regenerate Vitamin E production and improve iron absorption. Vitamin C may also be applied topically in the form of an antioxidant serum. Food sources for Vitamin C include:
Papaya
Red Bell Peppers, Raw
Broccoli
Brussel sprouts,
Strawberries
Oranges
Protein Good quality protein promotes cell repair, and in doing so also helps fight aging. Sources of protein include:
Wild caught fish
Hormone and antibiotic free poultry
Legumes
Nuts and seeds
Vitamin D is critical to support strong immunity. It is important to be aware of maintaining adequate Vitamin D levels, especially in the summer months, when you will be wearing a strong sunscreen, which can prevent the absorption of Vitamin D from the sun. You can have your Vitamin D levels tested at most clinics or doctors' offices, and the cost is usually relatively low (often under $40). Check with your healthcare provider to see what your options are.
Be sure to limit or avoid refined foods like sugar, white flour, and damaged/fried fats, as these foods deplete the body and the skin of essential nutrients needed for good health and a glowing complexion.
Exercise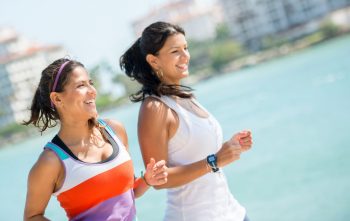 It's true. Even skin health requires regular exercise. Getting your heart pumping 4-5x/week will promote the circulation necessary to bring vibrancy to the skin, and will also assist with detoxification and cell renewal. Exercise also helps to reduce stress, which means you will likely be frowning less (good-bye, frown lines!) and smiling more (hello, happy face!)
Exfoliate
Exfoliating a few times per week will help remove dead skin cells and leave your dermis smooth and supple. You can make a great all around chemical free skin exfoliator at home by mixing sea salt with extra virgin olive oil, enough to make a gritty paste. The sea salt will remove impurities and slough away dead skin cells while the olive oil deeply moisturizes the skin.
You might also try Cosmetic Skin Solutions Resurfacing Serum, to give your skin a fresh, new look.
---
Healthy Summer Skin Tips – Enjoy Your Fun in the Sun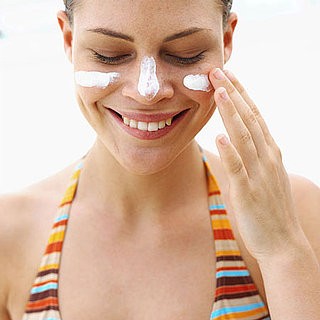 Spending time in the sun is not only enjoyable, it is necessary. As human beings, we depend on the sun for many things including warmth, energy, and light. In essence, the sun sustains us. Of course we know now that the sun, like most things in life, needs to be enjoyed in moderation.
In fact, exposure to ultraviolet light (UVA and UVB) accounts for 90% of the symptoms associated with photoaging, which refers to the damage that is done to the skin from prolonged exposure to UV radiation. Most of the skin changes that occur as we get older are accelerated by sun exposure.
The sun's heat dehydrates areas of unprotected skin and depletes the skin's supply of natural lubricating oils. Therefore, overexposure to ultraviolet light can cause skin to become dry, thin, and wrinkled. Prolonged sun exposure can also lead to skin cancer and a host of other cellular skin changes caused by free radical damage.
UVA and UVB radiation can cause:
Skin damage including wrinkles
Lowered immunity against infection
Aging skin disorders and cancer
Collagen breakdown
Formation of free radicals
Interference with DNA repair
Not All Sunscreens Are Created Equal
While it's true that long term sun exposure warrants the use of sunscreen, it is important to know that not all sunscreens are created equal. In fact, many of the conventional sunscreens available today actually contain chemicals that can be detrimental to your health.  These products usually contains two or more of these active ingredients: octinoxate, octocrylene, oxybenzone, avobenzone, octisalate, and homosalate.
Many also contain parabens, such as methylparaben, as a preservative.  Studies indicate that some of these may bind to estrogen receptors, mimicking estrogen in the body, which can lead to a wide variety of health problems, including estrogen dominance.  Read more at EWG (Environmental Working Group).
It is also important during the summer months when sunscreen is being applied regularly to ensure you are getting adequate vitamin D, as sunscreen can prevent adequate absorption of Vitamin D.
---
Supplements and Body Care Products
Obtaining that summer skin doesn't have to be a detriment to your health. On the contrary! When you are good to your body, it shows (and glows!), so jump on in.
Remember: Healthy skin starts from within! Make that your mantra this summer, and your skin will glow all season long.
Cosmetic Skin Solutions Topical Antioxidant Skin Serums This skin care rejuvenation line provides the highest quality scientifically-advanced and effective anti-aging ingredients. Their unique formulas can revitalize, protect, and help preserve the tone, texture, and appearance of your skin. Paraben free.
---
---
---
Tags :
Anti-Aging Skin
Cosmetic Skin Solutions
Healthy Skin
omega-3
omega-3 fatty acids
omega-6
paraben free
Sunscreen
Topical antioxidants
Topical Vitamin C
Vitamin C serum