Topical Antioxidants: The Secret to Younger, Healthier Skin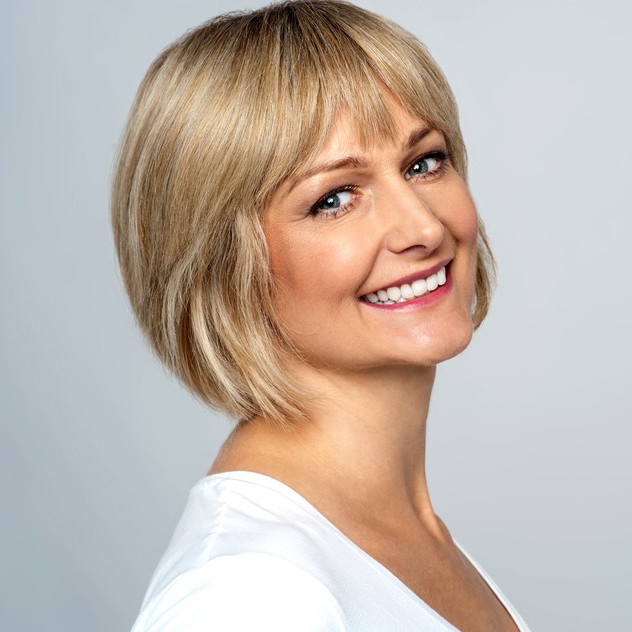 What Are Topical Antioxidants?
Most of us know by now that antioxidants are good for us and can promote health when consumed. What is less well known, however, is that there is more than one way to use antioxidants. While consuming antioxidants in the form of food is an excellent way to build health, it is not the only way! Using antioxidants topically on the skin has proven to be remarkably effective in helping to prevent free radical damage caused by the sun and by pollution in the air. Using a topical antioxidant regularly can help to revitalize, protect, and preserve your skin's tone, texture, and appearance, helping to prevent the appearance of aging.
Topical Antioxidants: 
Provide UVA/UVB protection
Stimulate the production of collagen
Alleviate inflammation
Protect against harmful pollutants in the environment like smoke and exhaust
Protect against free radical damage and neutralized reactive oxygen species (ROS)
---
How Topical Antioxidants Work: Free Radical Protection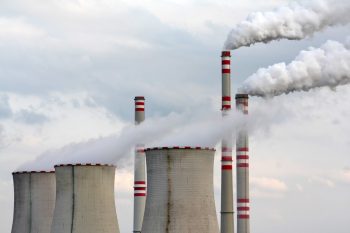 In short, topical antioxidants work by reducing free radical damage. Free radicals are unstable small molecules which are generated by an oxygen environment. When free radicals are generated, oxidation occurs. Sunlight (UVA/UVB rays) and air pollution from things like cigarette smoke and car exhaust are two of the most common sources of free radicals that promote oxidation of our skin.
In fact, studies like the one by Duke University biophysicist John D. Simon, Ph.D, demonstrated that premature photoaging of the skin was caused by oxidation of the skin from UVA sun rays. For a better understanding of oxidation, think of a rusty pipe, or an apple that has been cut in half and left on the counter. These are visible examples of oxygen's effect over time.
Like the pipe and the apple, our skin, when exposed to free radicals, begins to show visible signs of aging. When free radical damage occurs on the skin, we see more sun spots, wrinkles, freckles, uneven skin tone, and skin cancer.
Research shows that one of the best ways to help protect against free radical damage is to use a daily topical antioxidant. Antioxidants are effective because they are actually able to neutralize free radicals before they can damage cells.* Topical antioxidants address the free radicals before damage occurs.
Some of the Most Effective Topical Antioxidants:
Vitamin C – Vital for producing collagen, which is the substance responsible for giving skin it's firmness and elasticity. Vitamin C is also necessary for correcting pigmentation problems and reducing free radicals. It is a water-soluble vitamin which regenerates vitamin E and also provides UVA/UVB protection, decreases pigmentation, reduces redness, and increases collagen production. It also acts as one of the most powerful antioxidants available for skin care, and improves the appearance of skin, prevents wrinkles, and is essential in cell proliferation.
Vitamin E – A well-known antioxidant with soothing, healing, and moisturizing properties. It is often used to help protect against sun damage and sunburn, to promote healing of burns and cuts, and to improve skin tone. It may also prevent immunosuppression and neutralize ROS damage. Vitamin E's antioxidant properties have been well documented in many studies.
For example, in his book, The Murad Method: Wrinkle-Proof, Repair and Renew Your Skin with the Proven 5-Week Program, Dr. Howard Murad, M.D. reports that when topical vitamin E was applied before exposure to cigarette smoke, "the amount of free radicals was cut nearly in half" as compared to skin not applied with vitamin E.
Ferulic Acid – An organic plant compound found in plant cell walls. It is a potent antioxidant and provides advanced protection from free radical activity. When combined with Vitamins C and E, ferulic may reduce oxidative stress. It has anti-inflammatory properties and is effective in neutralizing free radicals. Research has also suggested that ferulic acid may help protect skin from UV damage.
According to dermatologist and scientist Karen E. Burke, M.D., Ph.D., in the Skin Aging Handbook: An Integrated Approach to Biochemistry and Product Development, ferulic acid interferes with the process by which UV rays damage cell membranes. In addition, ferulic acid helps to prevent redness and sunburn from UVB rays.
Phloretin – When combined with Vitamin C and Ferulic Acid, it creates a potent antioxidant and provides advanced photo protection. It also contributes to greater skin penetration of active ingredients for gradual release and delivery beneath the skin's surface.
---
Things to Consider when Shopping for Skin Care Products
With topical antioxidants becoming more popular, it is important to be sure that you know what to look for in a product. When looking for a topical antioxidant product, consider the following:
Not all antioxidant products contain adequate amounts of antioxidants to have an effect on your skin. With vitamin C, for example, be sure the product you are purchasing lists exactly how much Vitamin C is in the formula. The most common listings are for 10%, 15% or 20%. For people who have sensitive skin or have never used a Vitamin C product before, 10 % or 15% would be a good place to start.
Vitamin C is very unstable, and unless properly processed and packaged, may oxidize before you have the opportunity to put it on your skin. A vitamin C product with nothing else in it should be clear in color. A Vitamin C product with the antioxidant phloretin in it may have a slight pinkish tint, as this is the natural color of the phloretin. A serum that has turned yellow or brown has oxidized and should not be used. A high quality vitamin C product will come in a dark bottle, to help protect against oxidation from light.
Be sure that the product you are purchasing is pharmaceutical grade (USP) and tested for highest quality and purity.
Be sure the Vitamin C is in the form of L-ascorbic acid, which is the only form of vitamin C that the body can effectively use. It has shown to be most effective for providing antioxidant protection.
Vitamin E needs to be in its pure or tocopherol form. Often cosmetic companies will use a different, less effective form, which does not provide the benefits many consumers associate with vitamin E. Read labels carefully.
When starting a new skin regimen, it is important to make sure you have all our bases covered. For a complete skin health protocol, you'll want to be sure to include:

---

Topical Antioxidants for Glowing, Healthy Skin

Featured Manufacturer: Cosmetic Skin Solutions

Made in the USA and manufactured in an FDA-Registered lab, Cosmetic Skin Solutions offers topical treatments for preventative, corrective, and protective skin care. Neutralize the harmful effects of free radicals, obtain even skin tone, improve discoloration and combat premature aging.

---

Additional Skin Support Products






---
Tags :
C + E
Ferulic Acid
hyaluronic acid
Phloretin
Sunscreen
topical anti-oxidants
UVA/UVB Protection
Vitamin C serum