Almased Protein Smoothie Recipe Basics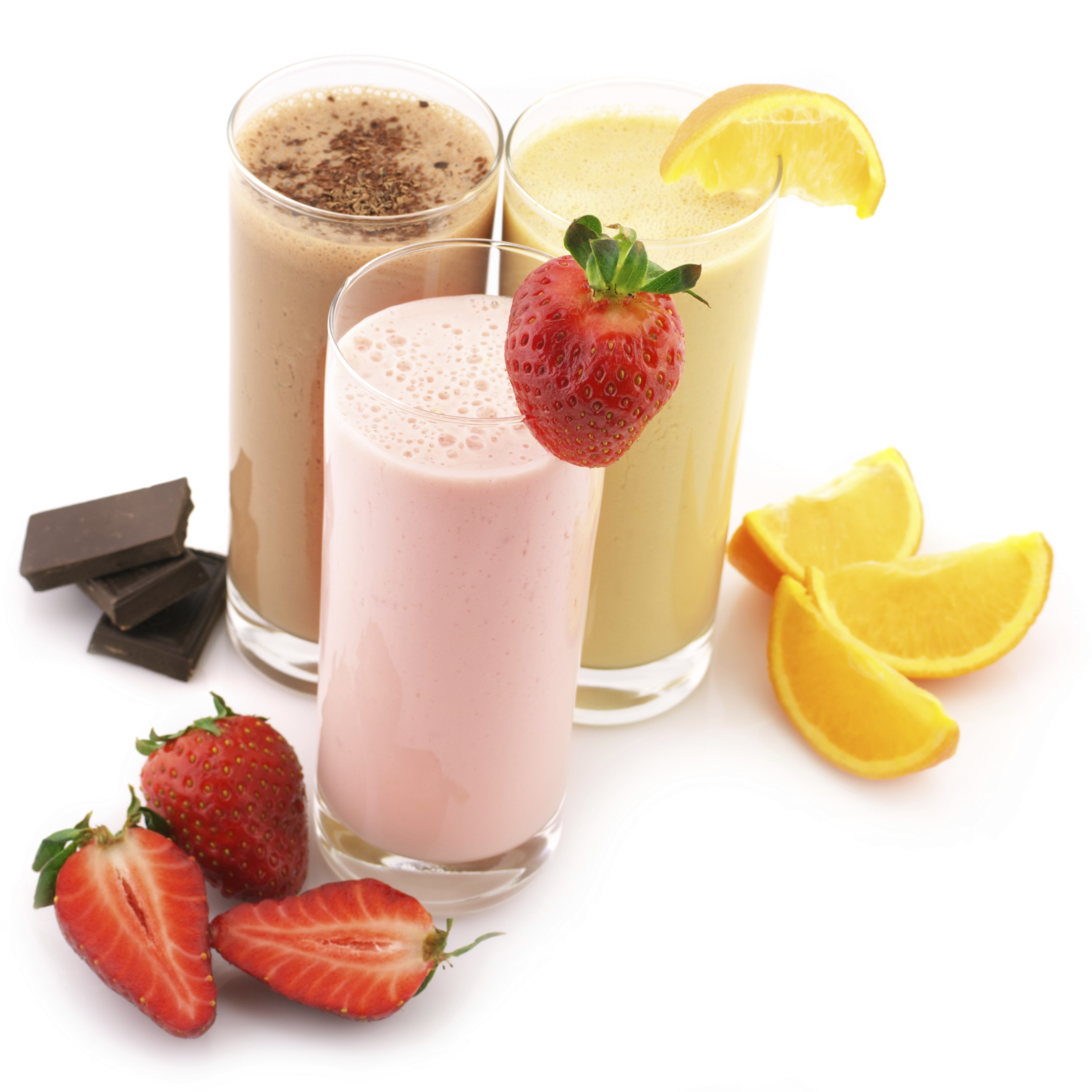 A Satisfying and Nourishing Meal Replacement
Healthy, convenient and portable, smoothies are delicious and enjoyable. They satisfy cravings, perk our taste buds and give us a boost of energy that takes us through the day. For many they're just simply irresistible. When blended with the right ingredients, a protein smoothie recipe can be a perfect meal, drink or snack that offers great benefits for healthy eating and weight management.
Almased protein powder is the perfect foundation for whipping up a tasty smoothie that will not only satisfy your cravings but are also a great addition to your weight management plan. Almased can be used as the perfect diet solution for those wanting to lose weight or for those wanting to insure that their body is getting enough daily nutrients.
Made with high quality fermented soy protein, skim milk yogurt powder and honey enzymes
Contains important essential nutrients and cell protective phytochemicals
Enables long term changes toward healthy eating habits
Helps retain muscle mass while losing weight
Promotes healthy levels of the satiety hormones leptin and ghrelin
Clinically tested and can be used by anyone, including people with diabetes
Can be combined with all common diets and has been shown to increase their success
All natural, non-GMO and gluten free
No added stimulants, sugars, preservatives, artificial flavors or fillers
Low glycemic index of 27
Almased provides the body with optimal nutrients a regular diet may lack. The honey enzymes in
Almased
activate a fermentation process that insures easy digestion and high bioavailability of the protein. Blending all of the raw ingredients leads to a synergistic effect. With Almased the components of one ingredient increases the benefits of the others and the result is a great balanced innovative dietary supplement.
Almased is a great base for tasty and nutritious smoothies. Almased naturally has a nutty, oatmeal flavor with a slight added taste of honey.
---
Almased Protein Smoothie Recipe Ingredient Combinations
By simply choosing from a variety of different ingredients you can create your own satisfying protein smoothie recipe. Imagine the possibilities when whipping up an Almased smoothie:

Liquefy It:
Water
Milk
Almond milk
Coconut water
Juice
Yogurt or Kefir
Blend the Flavors:
Vanilla
Maple
Cacao
Coffee
Peanut butter
Fresh herbs
Mix in the Fruits & Vegetables:
Banana
Carrot juice
Spinach leaves
Pumpkin puree
Cranberry sauce
Berries
*Scoop the Almased:
Determine the correct amount of powder depending on your height:

< 5'6" 6 Tbsp per shake

5'6"– 6'0  8 Tbsp per shake

> 6'0   10 Tbsp per shake
---
Add a Nutritional Boost:
Omega rich oils from flax seeds, avocados, fish oil, etc.
Super foods such as great tasting LifeSource SuperSprouts
Liquid or powder vitamins, minerals or other supplements
---
Directions:
Use the list above to create your personal favorite smoothie creation made with Almased.
Select your liquid of choice and pour 8 oz into the blender.
Add your own personal measured serving of Almased* (use the chart above).
Add your choice of flavor, spice, fruits or vegetables, and nutritional boost.
Add ½ cup ice.
Start blender on low speed then blend on high for 30 seconds.
Enjoy!
Two of our favorite basic recipes:
Chocolate Smoothie
8 oz Almond milk
6 to 8 Tbsp Almased*
1 tsp Cacao Powder
½ cup Ice
Vanilla Smoothie
8 oz Water
6 to 8 Tbsp Almased*
½ Banana
½ tsp Vanilla
½ cup Ice
---
Choosing a Blender
When choosing a blender for the purpose of making smoothies and frozen drinks, find one with at least 500 watts of power that also has an ice-crushing blade. Ice-crushing blenders are available in full-size models or lower-powered personal blenders. If wanting to add fruit or vegetables to your smoothies you may need one with both a chopping blade and processing functions. A standard blender with ample wattage and a good ice-crushing blade will be sufficient for most of the smoothie recipes we are sharing.
---
Tags :
LifeSource SuperSprouts
smoothies